Jewelry Etiquette: A Jewelry Style Guide For All Events
Let me start this little guide by saying you can wear whatever jewelry you like with whatever outfit you like to whatever event you like! This guide is by no means meant to be a restriction - you should wear your jewelry however you are comfortable!
We are simply offering a common guide to jewelry etiquette for those who like suggestions or assistance picking out jewelry for certain occasions. But, you do you and wear your jewelry however you want!
Office Jewelry
If you work in a conservative, professional environment, keep it simple. Small studs and a delicate chain are options that will almost never fail. A watch is also classy and handy, so you don't have to keep pulling your cell phone out to check the time.
If you work in a less conservative office, you can be a little more adventurous but try to be mindful of those around you and keep your jewelry moderate. Giant, flashy gemstones catch the light and an armful of bangles (while adorable!) are noisy, all of which can be distracting to your coworkers. 
If you're not sure about how much is too much, stick to the rule "less is more." We all want to look our best, but most workplaces are not meant to be a fashion show.
Formal Event Jewelry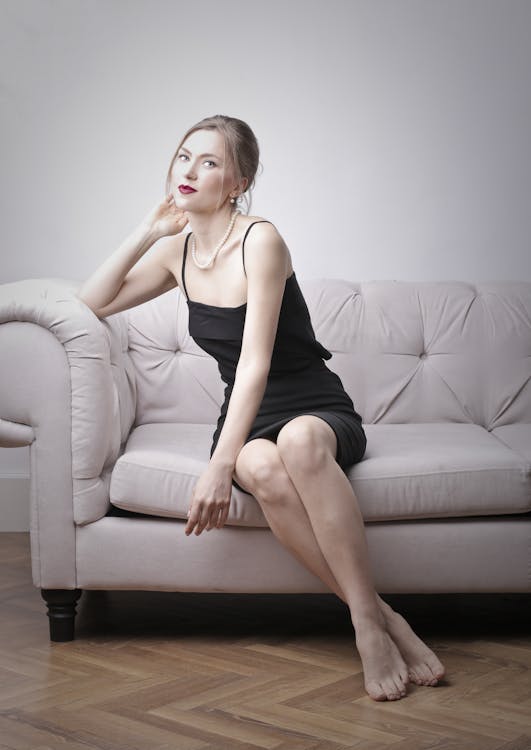 This is the time to pull out your pearls, diamonds, gemstones, or other precious stones!
Try to pick one piece to be the focal point. Too many large or flashy items take away from you and make it seem like you're playing "dress up".
Decide what you want the focus to be on, your outfit or your jewelry. If your dress is the star of the show, choose simpler pieces to accent your look. If you want to focus on a specific piece of jewelry, keep your outfit simple and downplay the rest of your jewelry. 
A Night Out Jewelry
Whether it's a party, night out with friends, or date night, almost anything goes! This is the time to make your jewelry bold and be less concerned about limits.
Sparkly bling and stacks of bangles are all acceptable here! Just remember, too many accessories can overpower your look (unless you are going for that look, and if that's the case, rock whatever you want!)
Outdated Rules To Let Go Of
Never mix metals! That rule is dead and buried. Feel free to mix up any metals you want!
Only wear a ring on your left ring finger if you're married or engaged! Again, this rule is dead. Wear rings on whatever finger you want, whether you're single, dating, engaged, or married!
Matching Sets are the Height of Class! Nope! Mismatched jewelry is creeping into high fashion. Don't be afraid of wearing jewelry that isn't a perfect match or that doesn't match at all! 
At the end of the day, it's about finding a look that you love while feeling comfortable! Choose pieces that you feel good in - just remember to be mindful of those around you or the event you are attending!
---