All Engagement Rings Arrive with a
gift box & certificate
Your ring will arrive beautifully boxed, ready for you to pop the question. All rings come with a Certificate of Authenticity so you know we stand behind our jewelry.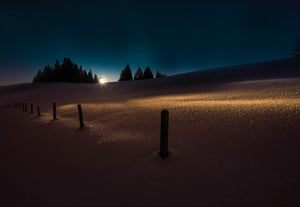 All Ring purchases include shipping
insured with Tracking
Shop confidently knowing your ring will ship for free and insured. As soon as your order ships, you'll get tracking to see exactly when your ring will arrive.
Still Need Convincing? Check Out These Reviews!
★★★★★

I didn't know any of the technical terms for rings - all I had was afew pictures from my (now) fiance's pinterest page. My personal shopper found me a ring that was almost identical to a picture but almost half the cost of the designer price. Great way to shop.

Karl B.

Glendale, CA
★★★★

Highly recommend. My shopper worked with me to narrow dow nthe field until I found a ring that fit my checklist and budget. She loves it.

Mike R.

Detroit, MI
★★★★★

She said yes! I'm so glad I used this service because I thought I knew what I was doing until I actually started looking and realized I was in over my head. Emma (my shopper) made the process a lot less stressful.

Andrew M.

Mart, TX
★★★★★

I wasn't sure how to start looking for a ring. I searched online but was immediately confused. Having a personal shopper really helped me find the ring I wanted easier.

Grant W.

Los Angeles, CA
★★★★★

Really helpful as a guy who doesn't know jewelry. They were patient and helped me figure out what I wanted and then showed me options until I found "the one".

Sam G.

Philadelphia, PA
Get your personal shopper
Send us your information and a personal shopper will reach out to you within 1 business day. There is no obligation for this free service.
Frequently Asked Questions
The use of our Engagement Ring Personal Shoppers is a FREE service provided by SilverAndGold to continue offering quality jewelry and fantastic customer service to our customers.
This depends entirely on the ring you choose but your personal shopper will be able to give you an estimate on any ring you'd like to order.

If you're in a rush, let you shopper know and we'll show our Fast Ship rings.
Nope. Of course, we'd love it if you purchased your ring through us but you are in no way obligated to do so just because you used our Personal Shopper Service.